Games
I'm an indie games writer and programmer with finished projects in Twine. I am currently working for Uowls as a narrative writer. You can find my finished personal projects at my itch.io page. Here you'll find descriptions of some projects and a few writing samples.
Erstwhile
Erstwhile is a puzzle game about a ghost solving his own murder in a sleepy, everyday town, who has retained all of his memories but still can't figure out who killed him. I co-wrote it with another writer but programmed all of it myself. We submitted it into the 2018 Interactive Fiction competition where it placed 5th out of 77 entries. It also was nominated in the 2018 XYZZY awards for Best NPCs and Best Individual Puzzle; it won the latter category.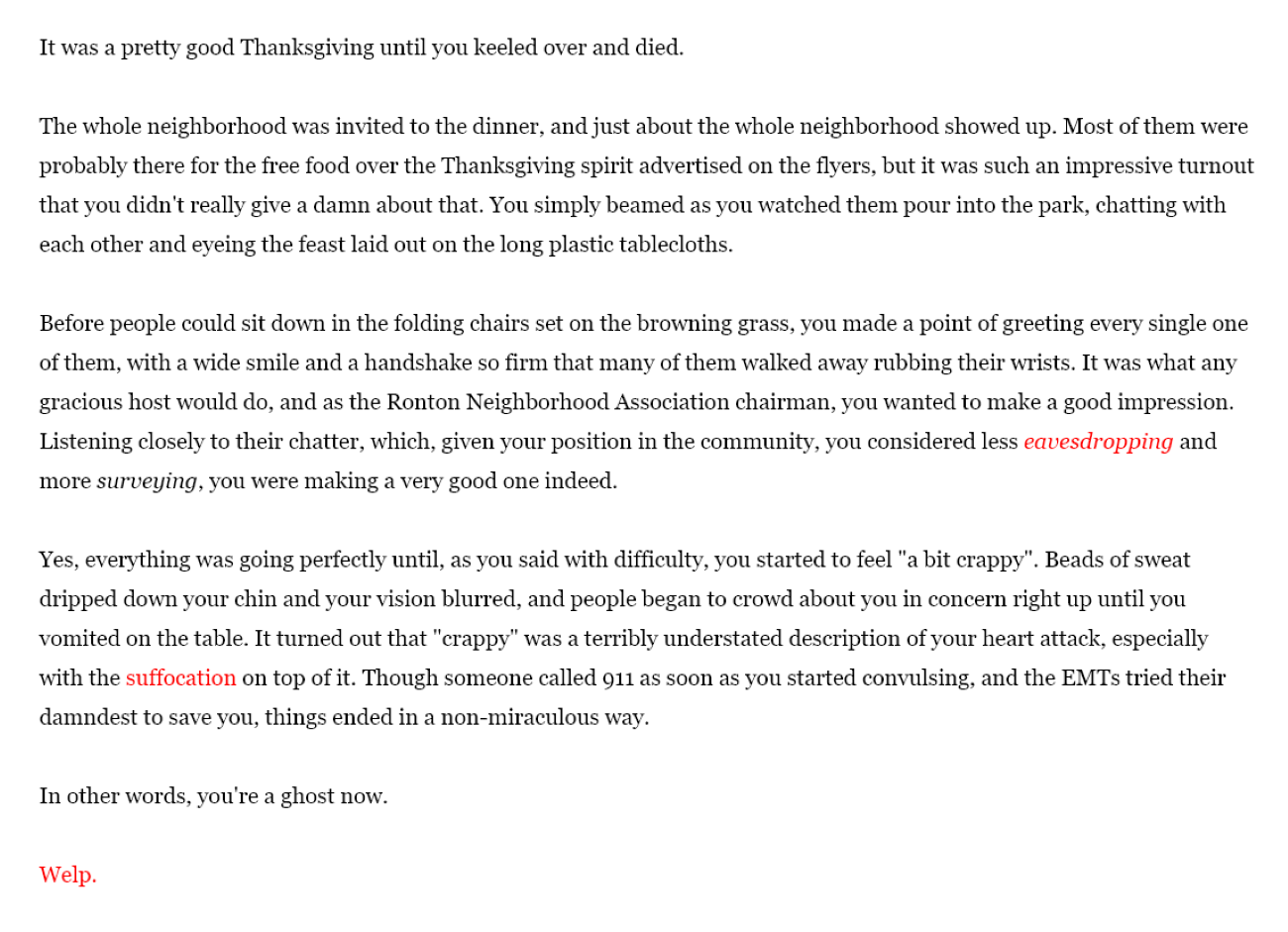 In a minute there is time
A short game I wrote and entered into SeedComp, a competition where people submit ideas ('seeds') in the first round and different people develop the ideas into games ('sprout') in the second round. It won Best Seed Subversion and Best Technical for the competition.
The game takes one minute to play. I plan on expanding it eventually, but here it is for now!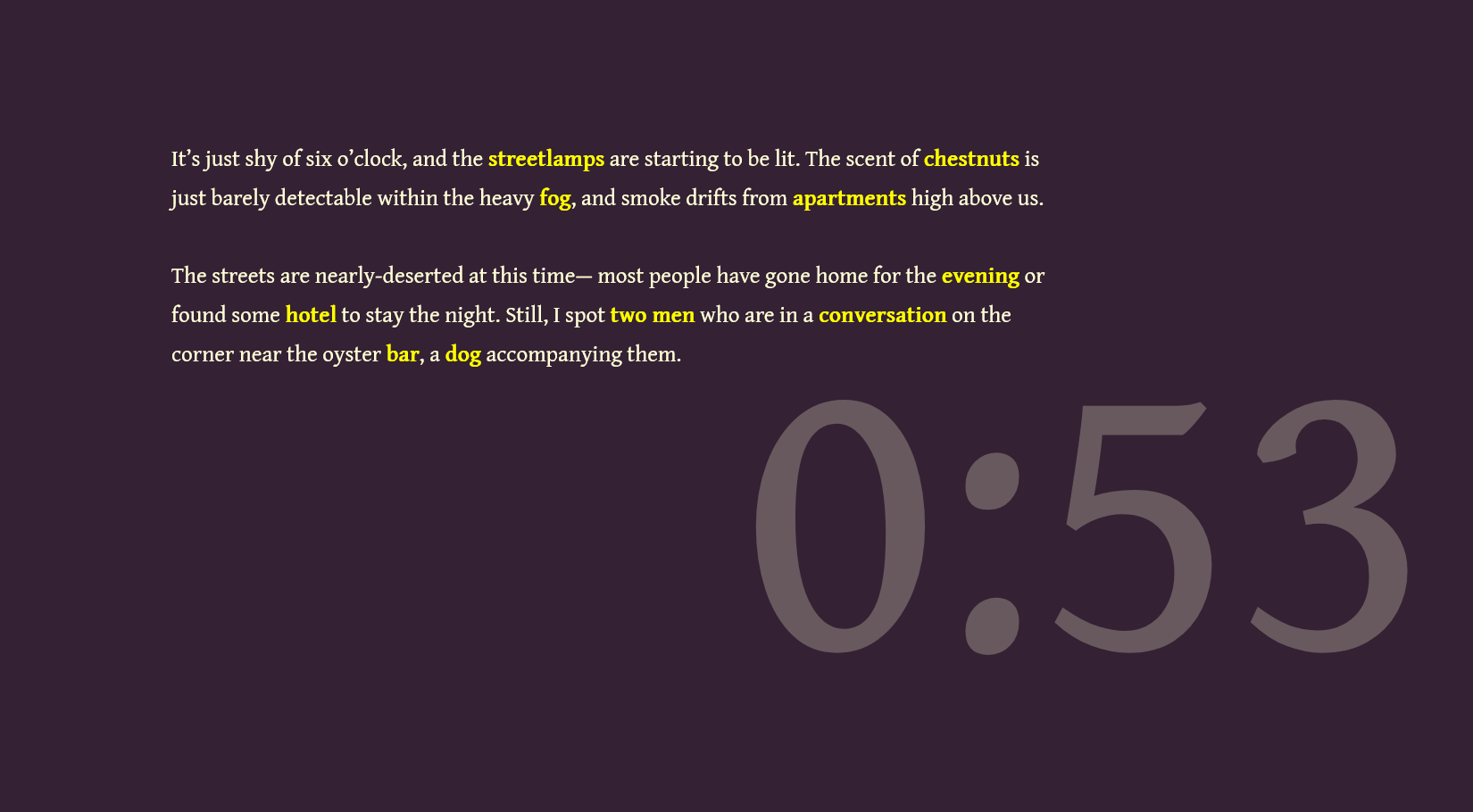 Andromeda Chained
Andromeda Chained is a short game I wrote and programmed as a riff off of the myth of Perseus and Andromeda, written from Andromeda's perspective. It explores the theme of agency and the illusion of such.